Kris Putnam-Walkerly is een van Amerika's invloedrijkste filantropieadviseurs en experts op het gebied van 'transformational giving'. Ze werd de afgelopen twee jaar uitgeroepen tot een van de top 25 Philanthropy-sprekers in de VS en is de auteur van het bekroonde boek Confident Giving: Sage Advice for Funders. En vanaf nu is Putnam-Walkerly ook als Expert US Philanthropy verbonden aan het team van De Dikke Blauwe. Edwin Venema* sprak met haar over de uitdagingen van grantmakers, niet alleen in de VS, maar ook in Nederland.
You're named as one of America's Top 25 Philanthropy Speakers in 2016 and in 2017, especially concerning 'transformative philanthropy'. What is transformative philanthropy? Should philanthropy not always be 'transformative'?
In the sense that philanthropy should always strive to make lasting change on issues, causes or community, then yes, philanthropy should always strive to be "transformative." But I also consider "transformative philanthropy" to include how funders look at their own practices, internal and external, and can transform themselves to be more creative, innovative, efficient, and effective. This might include grantmaking practices, but also how funders hire, invest, and engage with their trustees, staff, grantees, and the broader world. When funders turn that transformative lens on themselves, I believe they are able to deliver more transformative results in their communities.
You're author of
Confident Giving: Sage Advice for Funders
, which was named one of the 10 Best Corporate Social Responsibility Books, and chosen as a finalist in the 2018 International Book Awards. What is the main message that you give in your book? Does the title imply that many donors are still not very confident in their giving?
I believe there is always more opportunity for funders to increase their own effectiveness, and in that way increase their confidence that their actions are delivering a bigger impact. If there's one main message in my book, it's that funders should pay attention to what I call "delusional altruism" – when they genuinely seek to make a difference, but don't pay attention to or fool themselves about how they may be getting in their own way. Instead, it's important for funders to continually inform themselves with new knowledge and to seek the guidance they need to become more effective.
Do you think your advice is global in the sense that it is applicable also to cultures, like in the Netherlands, where donors like to operate in a sort of anonymity?
Absolutely. The desire and ability to improve effectiveness in philanthropy applies to any funder, whether they are anonymous or not.
Kris, there are some clichés in Dutch philanthropy about giving in the US: it's often too loud for their taste, too much 'in your face' and too much tied to tax benefits. What's your opinion about this, since you travel around the world and have a good international perspective?
I think there is a difference in being transparent and simply boasting. Likewise, there's a difference in demonstrating confidence versus bragging. Being confident and transparent can include openly learning and sharing with others and inviting discussion, rather than being boastful and claiming that you have all the answers. Being inspired by others is a key way that humans learn and think differently, but that can't happen if we don't share – albeit with respect and humility.
Do you see a different approach to philanthropy when it comes to generations? Do you think it's true that the millennials (and later) have a fundamentally different approach than their parents?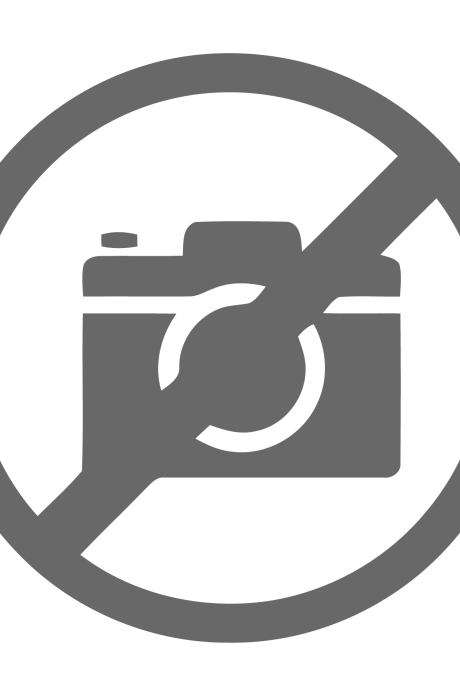 I'm a bit tired of millennial-bashing, since I'm the parent of three millennials who are very hardworking. I think we do ourselves a disservice when we lump entire generations into one group and don't acknowledge the wide diversity of experience and talent that each possesses. But that said, of course millennials are likely to think about philanthropy differently. They've grown up in a technologically enabled world where people communicate and interact differently than in the past. Everyone cares about being effective stewards of their philanthropic dollars, but their actions will and should be guided by their own lived experience and the ways they connect with others.
If there is ONE universal advise tot donors, what would that be in your opinion?
Trust your instincts. In the world of data-driven strategies and evidence-based practices, this can be overlooked. But when I've seen projects fail, it's often because people didn't' trust their instinct about leaders, organizations, or projects. It's kind of like dating – that person may look great on paper, but if there's no chemistry, you know it won't work.
What could the dutch learn from new developments in the US?
I think the better question is, "What can the US learn from philanthropy in other parts of the world?" I think the field of philanthropy in the US is too insular, and we could improve our own practice if we could learn more from other developments in philanthropy across the world.
Having been a grantmaker yourself, what are the biggest challenges for giving?
I believe the toughest challenge is maintaining clarity about what's important to you, as a funder, and sticking to your strategy. It is very easy to get distracted by the overwhelming number of legitimate requests or ideas you'll receive that aren't aligned with your values and strategy. But you will always deliver more impact with a focused effort than you will with a haphazard approach.
A big discussion in the Netherlands is now the time and energy absorbing bureaucracy that goes with grantmaking: grantmakers seem to grasp at rules, regulations, forms and procedures and sort of choking the grantees… what's your opinion about this?
I couldn't agree more that this is a challenge. It supports my point about Delusional Altruism. Funders who create too much bureaucracy not only create hurdles for their grantees, but also choke themselves and hamper their own effectiveness because they also have to take part in those complex processes. Like the US, foundations in the Netherlands aren't regulated all that heavily so there is no real pressure to be accountable — yet some funders seem to believe that the use of complex rules and policies demonstrates accountability when they are actually hampering effectiveness. Funders need to look at themselves critically and streamline their processes to be more efficient and effective. If you are concerned about appearing to be accountable, try making your processes more transparent rather than more complex.
Kris, facing global, complex problems (climate, hunger, migration) what role is their for philanthropy to change our paradigms and systems?
Philanthropy has a risk-taking ability that no other field has. Foundations can help fund research, or seed and test new ideas and approaches. Then also can play a neutral convening role to bring together diverse stakeholders which will be necessary to tackle complex problems. In the US, I've been encouraged to see more funders engaged in the support of advocacy and elevating community voice. Systems change and policy change go hand-in-hand, and funders have a unique role in that work.
---
BIO
For over 20 years, top global philanthropies have requested Kris Putnam-Walkerly's help to transform their giving and catapult their impact. As a philanthropy expert, advisor and award-winning author, she's helped over 70 foundations and philanthropists strategically allocate and assess over $450 million in grants and gifts. Kris's clients include the Robert Wood Johnson Foundation, David and Lucile Packard Foundation, Winthrop Rockefeller Foundation, Annie E. Casey Foundation, Charles and Helen Schwab Foundation, Walton Family Foundations, Avery Dennison, and Fujitsu, among dozens of others.
A thought leader in transformational giving, Kris was named one of America's Top 25 Philanthropy Speakers for the past two years. She is the author of the award-winning book
Confident Giving: Sage Advice for Funders;
a Forbes.com contributor on philanthropy; a global content partner to Alliance Magazine; and is a frequent contributor in the publications of leading philanthropy associations. Kris also provides expert commentary about philanthropy in the Wall Street Journal, Washington Post, Entepreneur.com, and other media. She co-edited
The Foundation Review'
s themed journal on philanthropy consulting.
In 2017 Kris was inducted into the Million Dollar ConsultingÒHall of Fame, one of only 75 consultants world-wide who are recognized for outstanding accomplishments and are regarded by their peers as global leaders in consulting.
Prior to forming
Putnam Consulting Group, Inc
., she was a grantmaker at the David and Lucile Packard Foundation and an evaluator at the highly esteemed Stanford University School of Medicine.
---
*Auteur Edwin Venema was hoofdredacteur van De Dikke Blauwe en is sinds september 2018 als zelfstandig ondernemer aan dit opinieplatform verbonden als freelance commentator en consultant.
►Lezers van DDB kunnen ook rechtstreeks contact opnemen met Kris via kris@putnam-consulting.com |+ 1-800-598-2102