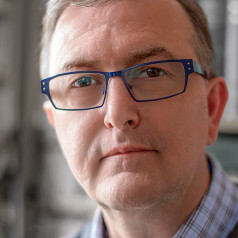 BRAC as an export product
Since the start of the century, BRAC has become an 'export product'. The organisation is currently active in 11 countries in Asia and Africa with social development programmes in the field of education and health, and is working on economic enhancements via micro-credit, savings programmes and social enterprises that should eventually help BRAC become (more) independent of donors.
Abed: "We are not yet well-known in these export countries and still have to prove ourselves. We now primarily depend on donors, but here too we will establish and support small social enterprises – which we initially call programme-supported enterprises – to become self-sufficient."
Donors remain crucial
Abed suddenly seems concerned that his enthusiasm for these entrepreneurial ambitions of BRAC may give the wrong impression. "I want to underline that the role of donors was and remains crucial. The family planning programme is fully financed by donors, and wouldn't have been possible without a consortium of donors, led by UNICEF. And UNICEF is also funded by the Dutch!"
Dutch flavour
The (as yet) modest BRAC International satellite in The Hague also has the task of making the methods of the organisation – which doesn't have a clear image in our region except among development aid connoisseurs and could be characterised as a 'sleeping giant' – better known and to attract potential donors and social investors. The 'Dutch flavour' is represented in BRAC's international Supervisory Board, which includes Sylvia Borren (Director of Greenpeace until September 2016).
Playing the long game
Sir Abed hopes his organisation can interest donors who are triggered by the results – which are independently checked by three prestigious universities – but not the instant results: "We are playing the long game. We hope to convince donors to see our main ambition: banishing poverty worldwide. For the first time in the history of humanity we have a realistic chance to remove extreme poverty from our planet. I probably won't live to see it, but I believe it's possible in 30 to 40 years, in line with the ambition of the SDGs. The primary goal is: 'no poverty'."
"I could have stayed small and sweet with BRAC, but I'm not interested in small and sweet. I always wanted to be large and impactful."
►More information:
www.brac.net
and
www.bracinternational.nl
---
RED: measuring is knowing
The Research and Evaluation Division (RED) of BRAC was established in 1975 and has since developed into a multidisciplinary, independent research unit within the BRAC organisation. The studies and evaluations it performs play an integral role in the development of BRAC activities, monitoring progress, documenting performances and realising impact studies. The findings provide an analytical basis for the programme decisions by BRAC, the option of fine-tuning to enhance performance, and ensure that development aid is evidence-based and effective, as well as aligned to the needs of the target group.
RED carries out research into agriculture, health care, (non-)communicable diseases, education, environment, extreme poverty, food security and nutrition, micro-financing, social development and human rights. Independently and together with renowned academic institutions and international organisations, it also focuses on issues of (inter)national importance. REDs research is used to support the programmes of BRAC International in Asia and Africa.
---
The original text was written in Dutch by Edwin Venema
Photos: ©Edwin Venema |
De Mooilichterij
English translation by Andrew Rogers, Writewell
©
2017 Lenthe | De Dikke Blauwe
gerelateerde items