Should foundations do more to be - and be seen to be - transparent, trusted and effective? In short, should philanthropy be doing better? To discuss these questions, two prominent figures in the UK foundation sector. Carol Mack of the Association of Charitable Foundations and Paul Ramsbottom of the Wolfson Foundation.
In the fifth Alliance audio podcast editor Charles Keidan hosts a discussion with Paul Ramsbottom of the
Wolfson Foundation
, and Carol Mack of the
UK Association of Charitable Foundations
. Paul Streets of corporate funder the Lloyds Bank Foundation and Dan Corry of think-tank New Philanthropy Capital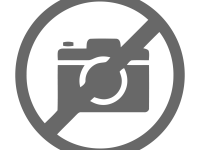 call on foundations to give more core funding to grantees, collaborate better with fellow funders, be bolder in their advocacy and, most of all, be much more transparent.
Streets argued that the majority of foundations simply aren't transparent enough. 'You look at a lot of foundations and you wouldn't even know who they fund, where they fund or what they fund. That's not transparent. And if you're not transparent, then you open yourself up to accusations of being secretive and therefore not trusted.'
Listen now...
---
De Dikke Blauwe en Alliance Magazine zijn een partnership aangegaan voor het uitwisselen content. Dankzij deze exclusieve samenwerking kunnen lezers van De Dikke Blauwe profiteren van een korting van twintig procent op een abonnement op Alliance Magazine. Vul de discount code DDB20 in bij de online registratie: klik hier.